0
We are pleased to offer 6 serviced pitches which are lawned. They include your own water supply, electricity supply, Wifi, recycling and refuse bins and a chemical emptying point with a grey water waste point and separate tap on each pitch.
The campsite is reached by a reinforced (HGV weight) grass road across the field, with each pitch being level and well spaced. There are no restrictions on which way you site your outfit.
For those who like stargazing we have very dark skies enabling you to see the Milky Way with the naked eye.
The nature walk and dog walk is the full circumference of the adjacent 10 acre field with recent visitors including Barn Owls Nightingales, Grasshopper Warbler and Badgers.
0

Grass on all pitches with reinforced roads


Suitable for motorhomes,
0

Dogs allowed and dog walk
(dogs on leads at all times please)

Electric hook-ups 16 amps


Beach within 3.3 miles A really good beach with parking,
toilet, cafe, lifeguards, rock pools and sand!


Free Wifi
download speeds 30 - 50 Mbps
(Apple TV, Amzon Firestick, NowTV, Google Chromecast
compatible)
0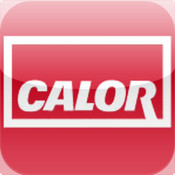 We are agents for Calor Gas
A laundry room
A dedicated campsite laundry room with washing machine and tumble dryer, we also we have washing lines and pegs! It's based at the farmhouse 160 metres away from the campsite £4 for a wash, Tumble drying £4 per load
Chemical emptying point on each pitch
We are going Green only! We are asking all campers on our campsites to only use green chemicals in their toilets, it is environmentally safe and also free from harsh chemicals. Not only will Green make your toilet a better place but you'll be doing your bit for the environment too. To help with the move to green toilet fluids we are now stocking Elsan Organic 2 ltr Waste & Rinse Fluid at a discounted price of £9.99

Open May to September

Please note we do

not

have a toilet or showers on the campsite



Television (Very good digital reception)
Supermarkets
Spar Mullion (Hattons) 2.6 miles (on the way to the beach)
Co-op Mullion 3 miles with Post office
Tesco 6.1 miles (will deliver to the site)
Sainsburys 5.9 miles (will deliver to the site)
Lidl 6.2 miles
Waitrose 23 miles (will deliver to the site)
0
Please go to the Calendar page, you can then see if the dates are free and book online. The Calendar is always up to date and is our preferred method of booking. Deposits are 35% of the total cost
Fee
£27
Caravan or Motorhome per night:
Two Adults & children, Extra Adult £4 (adult 18+)

16 amp hook-ups

Your own water point

with tap (hozelock)

Your own grey water waste point with tap with Chemical emptying point

Wifi

Awning

Dog, Cat,

Two man tent or Pup tent

as long as its part of the main Caravan or Motorhome booking. (£5 per night)